Gone But Never Forgotten


Commemorating an American icon with an extremely limited edition collection. We worked with the fearless (or should I say, nutty?) team at Planters to honor Mr. Peanut's legacy and highlight his most memorable moments as the world mourned his loss at SuperBowl 2020.

Campaign Identity / Packaging / Typography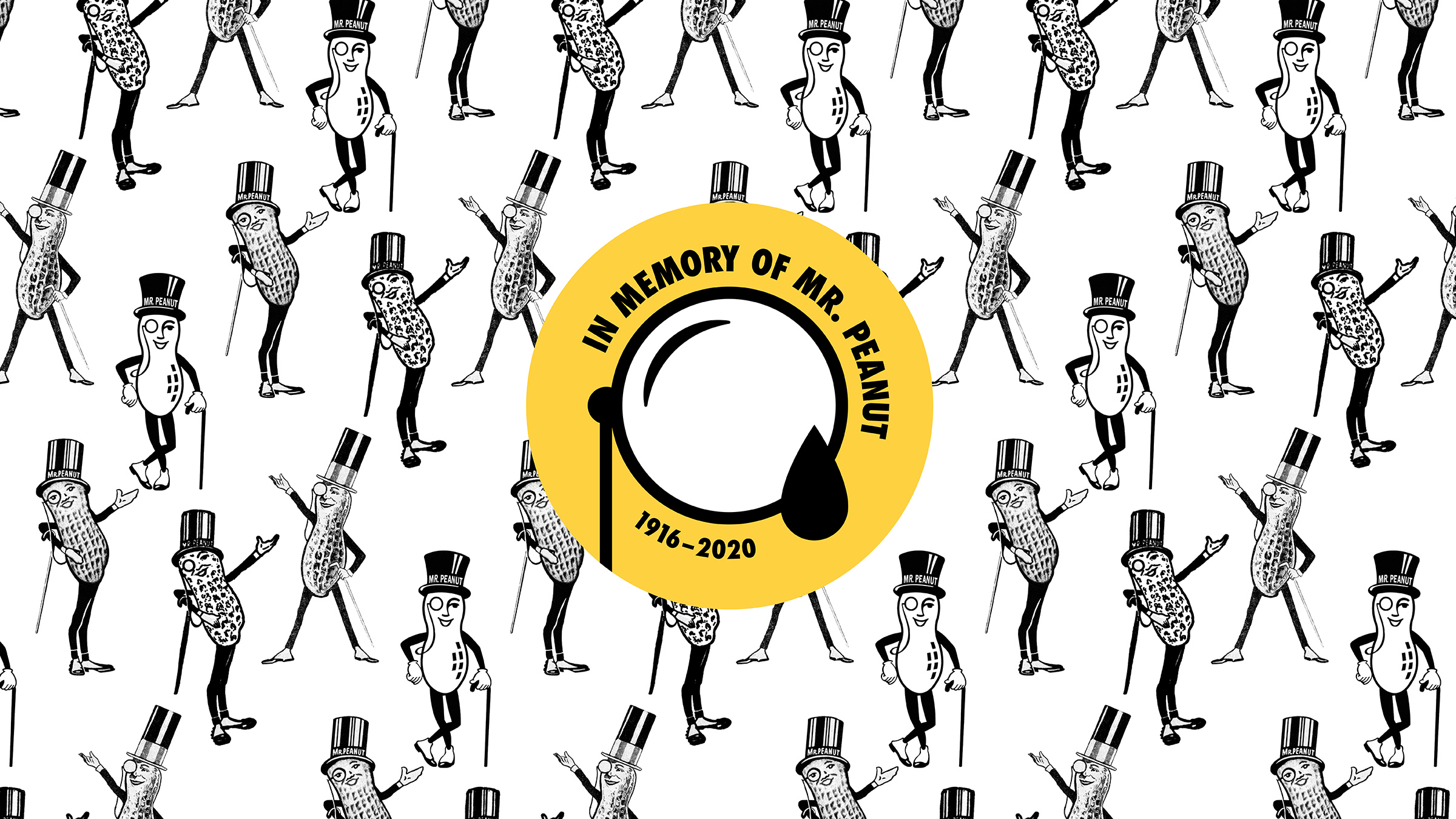 A bright-coloured, nostalgic visual language is reminiscent of his most influential years—from his inception as a silent vaudeville, to his rise as The Nickel Lunch spokesman. We produced a small run of 30 sets ︎︎︎, which were auctioned off on social media.




︎
D&AD Wood Pencil, Typography / Packaging '20
The One Show Merit, Packaging '20
ADC Merit, Packaging '20

︎
Agency: Jones Knowles Ritchie
Role: Senior Designer
In collaboration with JB Hartford, Matt Egan, Dave Fung & Weston Doty



Terminal A



Bringing to life Away's brand philosophy of elevated, seamless travel. We introduced Away's new product, the Travel Uniform, with an airport-themed pop-up experience. The pop-up was the largest of several brand activations developed for the launch.

Brand Identity / Signage / Packaging




The experience included a tongue-in-cheek departures board ︎︎︎, a check-in desk, security area, and a Houston News ︎︎︎, a riff on the traditional airport kiosk with specially made items for the pop-up.
At the center was The Uniform Shop ︎︎︎, a limited-time retail experience offering complimentary personalization by well-known illustrators, calligraphers and embroiderers.
Away Holiday


Presenting (literally) the season's easiest and most sought-after gift. We designed and directed Away's 2018 Holiday campaign, Everyone wants to get Away. The campaign was built around the idea that Away has a gift for everyone in your life, no matter the relationship.

Campaign Identity / Art Direction




The campaign was featured on the website, paid social media ads, email newsletters, OOH signage ︎︎︎, and printed mailers. It helped Away achieve their largest holiday sales to date.
We worked with a set designer to create larger-than-life paper sculptures ︎︎︎ as a wink and a nod to the craziness of last minute gift wrapping.

︎
Agency: Away
Role: Senior Designer
In collaboration with Vanessa Lam, Elsa Chiao, Zack Repko, Trace Barnhill & Kaela Myers. Photography by Leandro Farina. Prop styling & set design by Noemi Bonazzi.



Baked


Fulfilling a mission to turn traditional American desserts on its head with Baked, an artisanal bakery and cafe founded in Brooklyn. We gave Baked a full brand and visual identity refresh, from packaging for their new ready-to-eat line to an online shop featuring their popular granola, baking mixes, and dessert spreads.

Brand Identity / Packaging Design / Ecommerce




We took inspiration from classic American fare and mid-century modern design, then mixed it with a bit of brash Brooklyn energy ︎︎︎ to create a simple, unique and ownable system.
In conjunction with their brand refresh, we launched an ecommerce website ︎︎︎ that sold their popular granola, new baking mixes, dessert spreads, and featured online ordering for their ready-to-eat line.

We started by interviewing customers, understanding needs and pain points purchasing online or over the phone. We turned those insights into a simple and seamless online experience ︎︎︎ that clearly defined each step needed to order Baked's delightful desserts.



We made sure the new visual brand identity boldly stood out across the entire ecommerce experience. We embraced simplicity through the use of a modular grid system, and complimented it with a playful yet refined application ︎︎︎ of typography, imagery and color.






Lastly, we enhanced Baked's online experience to ensure it was fluid across multiple breakpoints ︎︎︎. Our goal was to keep the design and experience consistent in order to increase digital conversion.



︎
GDUSA American Package Design Awards '18

︎
Agency: Hinterland
Role: Lead Designer
In collaboration with Scott Buschkuhl & Jen Marchese. Photography by Jason Wyche.



Well Rounded Sound



Providing music aficionados with the finest sound achievable in the desktop domain using eco-friendly materials. Following our redesign for boutique speaker company, Well Rounded Sound, we went on to design, illustrate, and art direct their 2016 product catalogue.

Print Design / Art Direction / Illustration




︎
Agency: Hinterland
Role: Lead Designer
In collaboration with Scott Buschkuhl & Michael Mercer-Brown. Photography by Jason Wyche.